WW Months 5 & 6 (Summer)
Information on growing strawberries is provided in the strawberry subsection of the berries page.
Month 5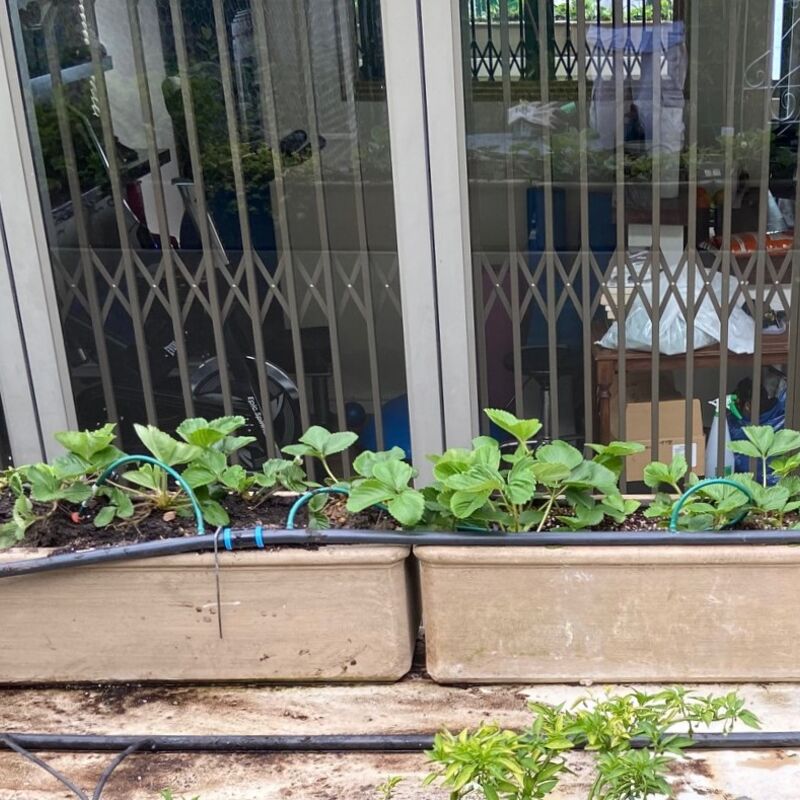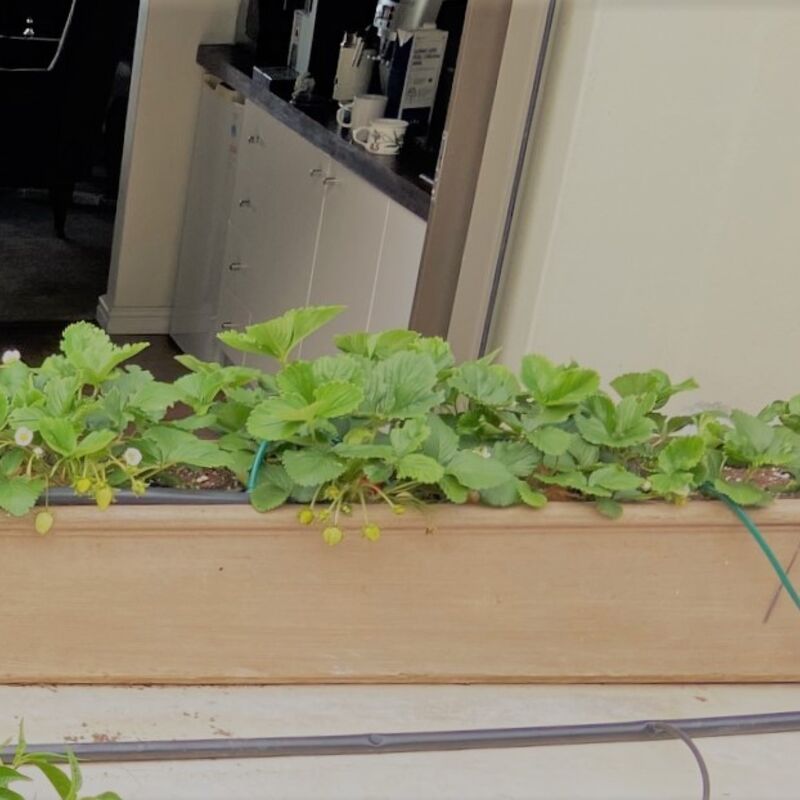 Two additional containers were planted with strawberry plants purchased from a nursery with the aim of increasing the yield.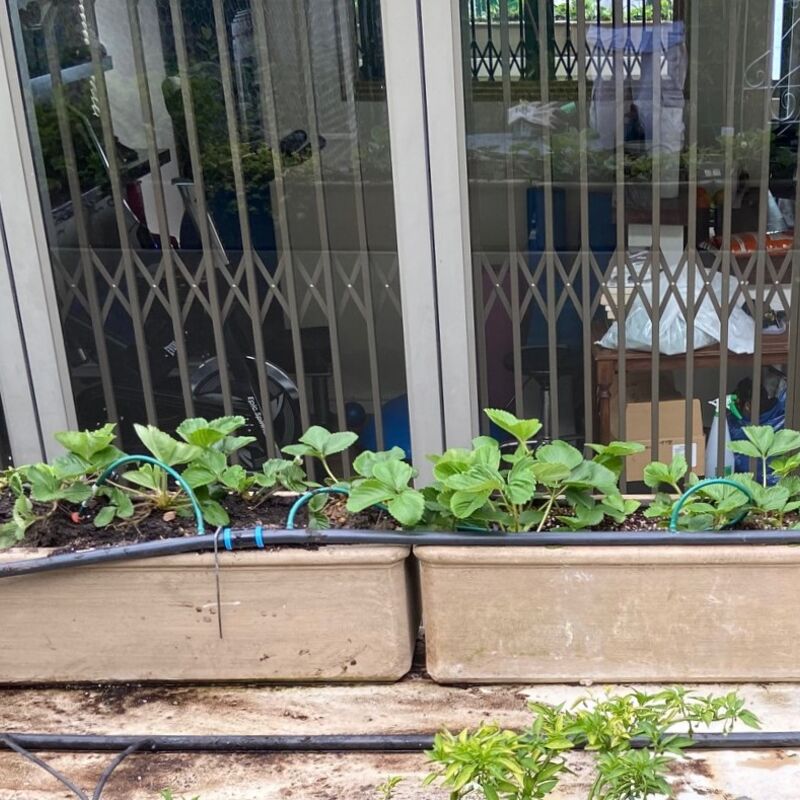 Week 1 - Strawberry plants planted in second container.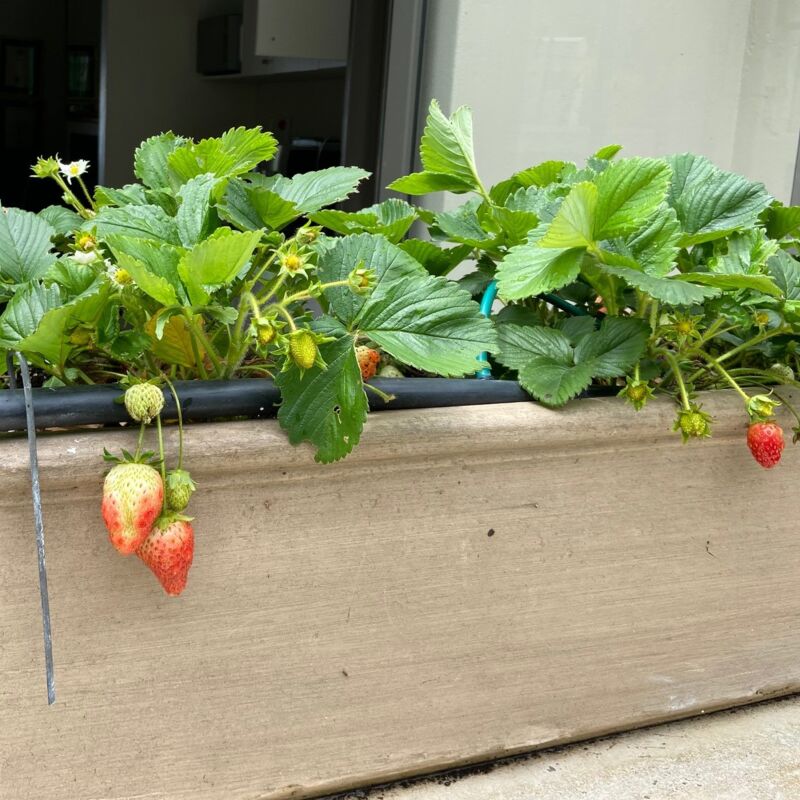 Week 4 - First berries of the season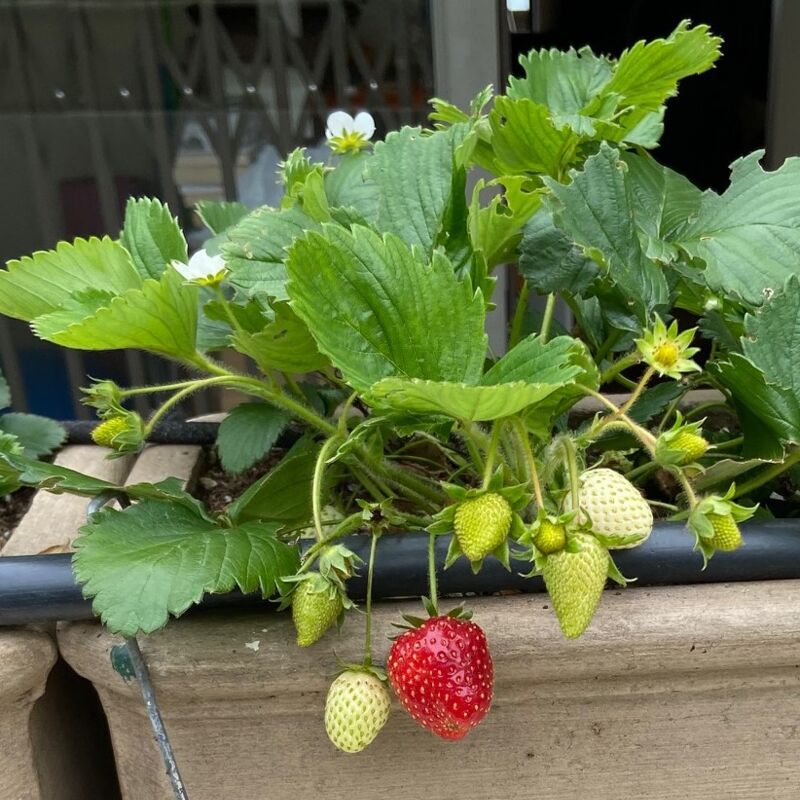 Week 5 - Berries continue to be produced and ripen.
Month 6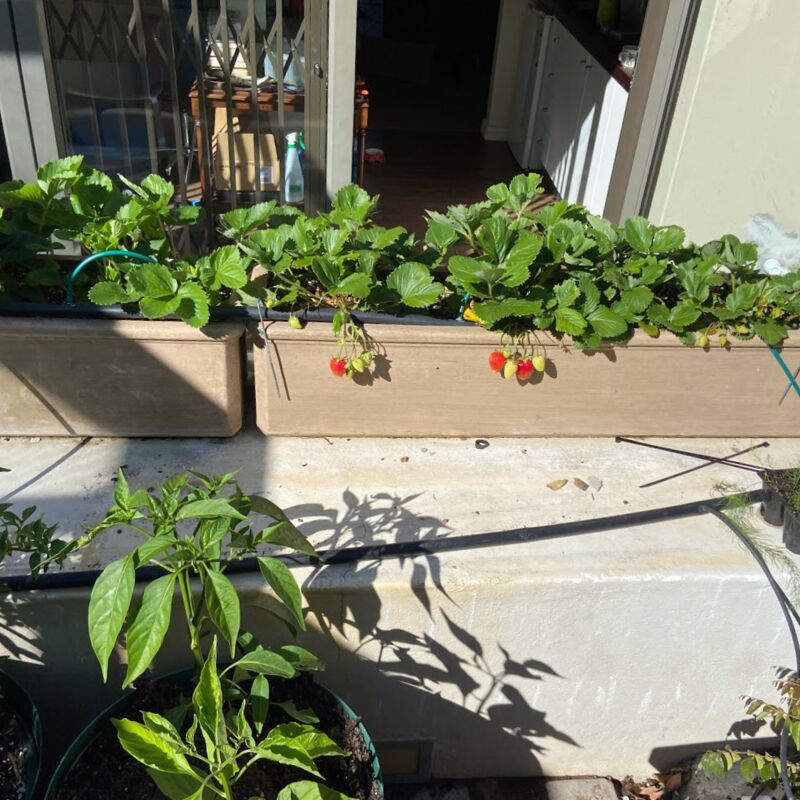 Week 1 - Regular daily production of berries.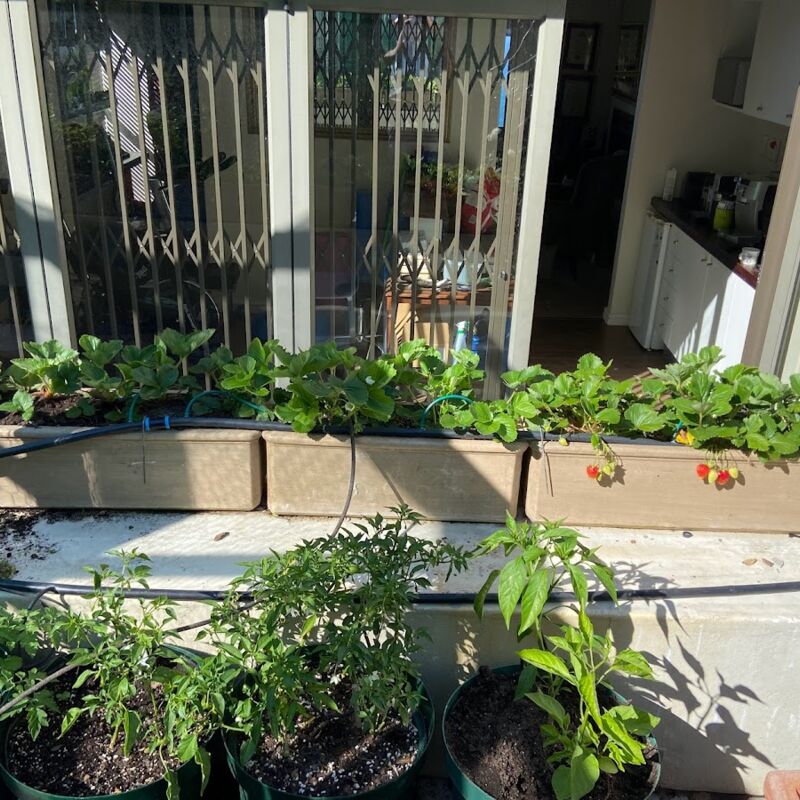 Week 2 - Third container added.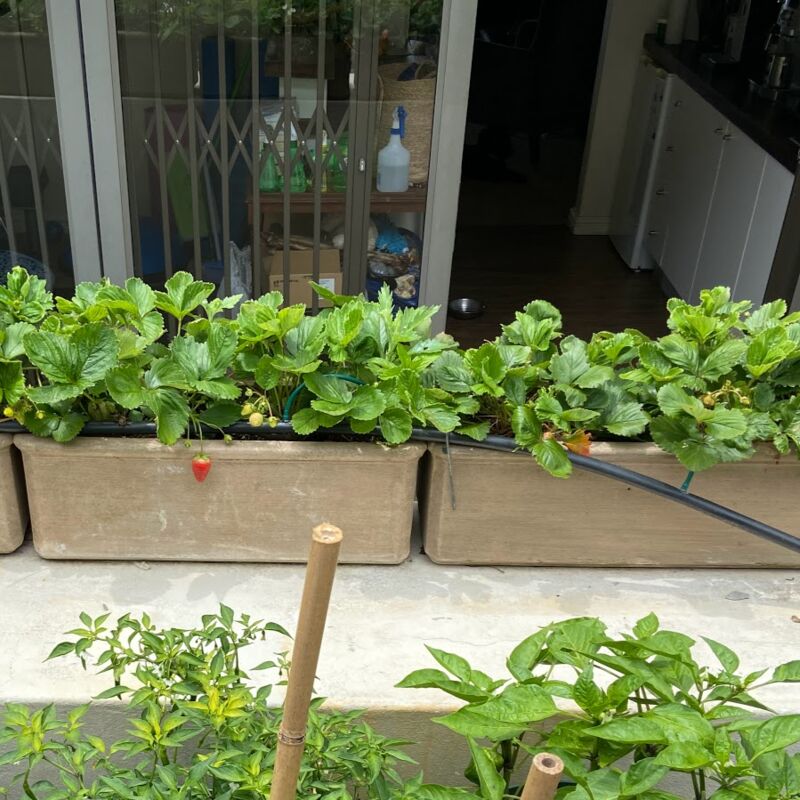 Week 3 - The excellent supply of berries continues.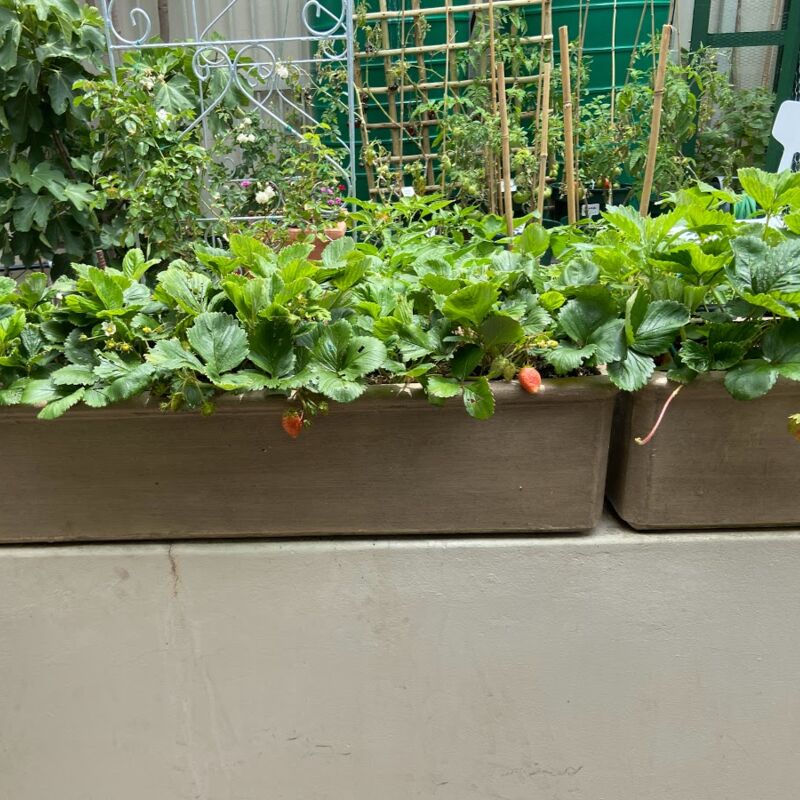 Week 3 - Excellent supply from both sides of containers.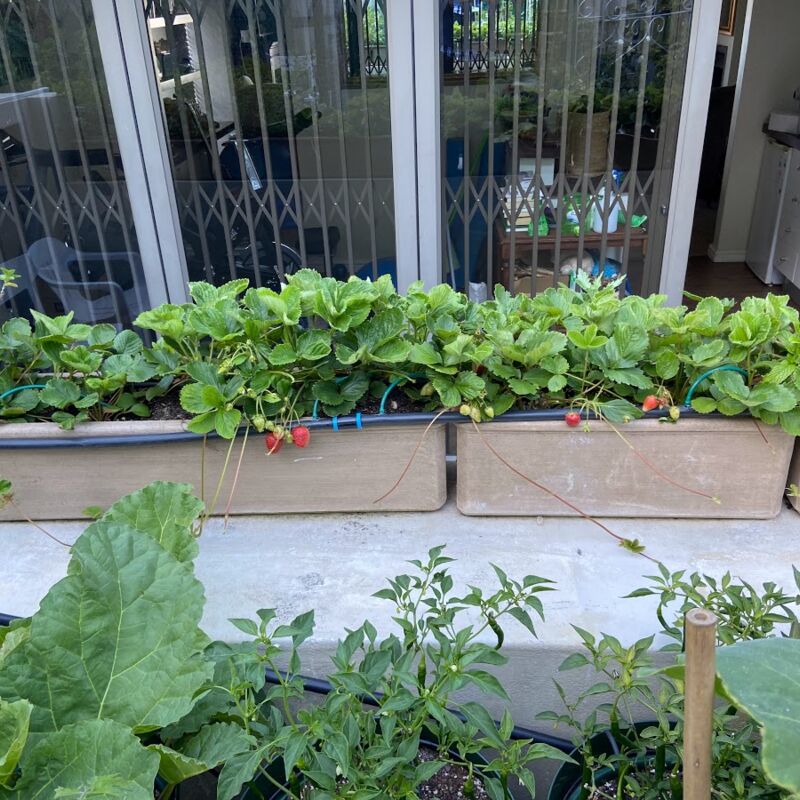 Week 4 - Strawberries continue to flourish, but now runners are appearing.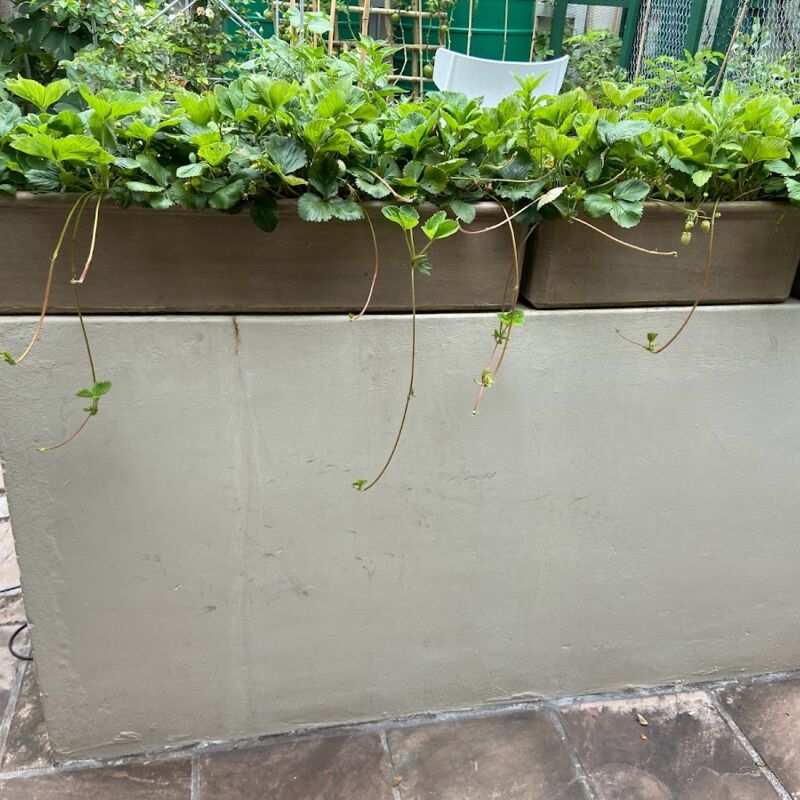 Week 4 - The runners are prolific on both sides of the containers.
Cool weather 1 - Mid-summer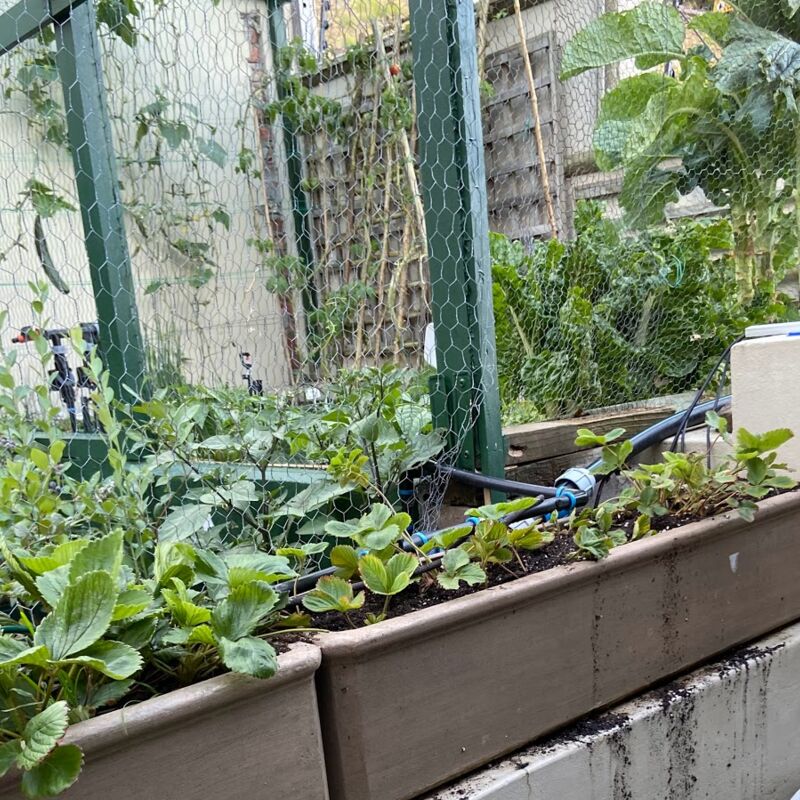 Week 2 - A fourth container is planted with seedlings grown from runners.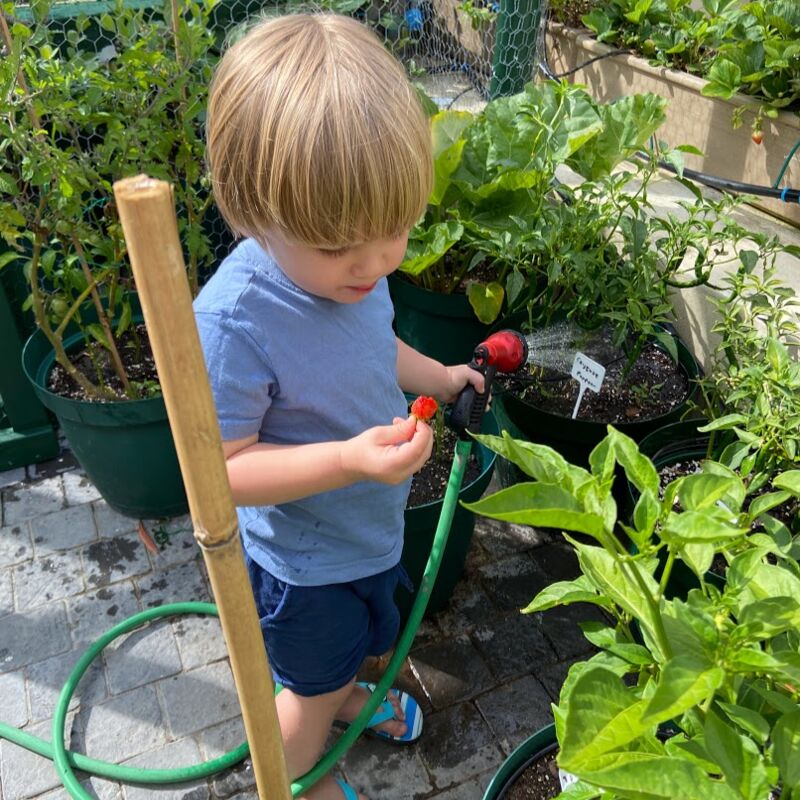 Week 2 - Working grandson is examing a strawberry as he eats it.