Development of container area
Containers add variety to a small garden, increase its scope and organisation, look attractive, clean, compact and professional.
The development of the container area started in earnest in spring 2021 when the garden area was modified to include separate dedicated raised bed and container areas requiring considerable structural changes.
The bore hole water tanks were moved to the left side of the garden area as shown in the diagram and the container section was enlarged as shown below:
Below is a plan of the container area.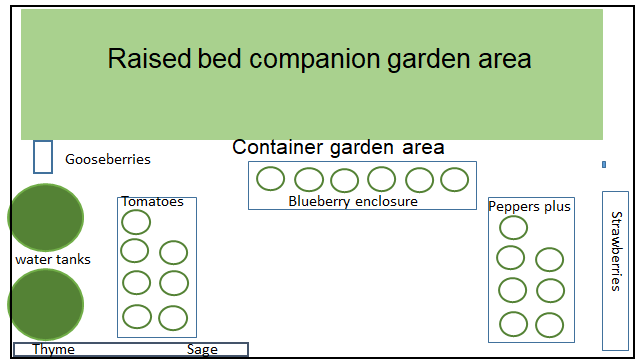 Development of the container area.
A successful small home garden requires careful planning and a lot of effort. The video below shows how the container area was developed.